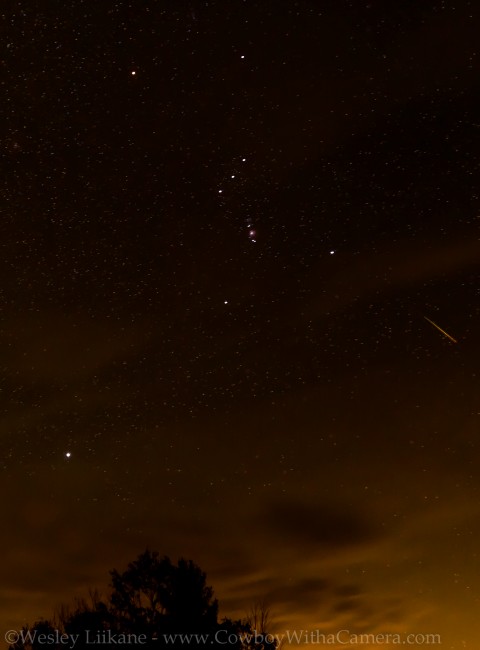 I was out at the Torrance Barrens Dark sky area trying to capture the beauty of the Orionid meteor shower. The night was filled with clouds rolling through the scene and making for not the most ideal conditions for stargazing. Near the early morning the fog and cloud became too thick to see much of anything. Despite my eyes seeing a couple of meteors I only managed to capture one.
On this image on the left there is the constellation of Orion (top center). Under Orions belt there is its nebula M42. The meteor is on the right center.
The first link is a time lapse from the photos I took during the Orionid meteor shower, the second is a link to a time lapse as well from Torrance Barrens, Ontario, Canada of the Milky Way. For best quality view in HD.
http://www.youtube.com/watch?v=ZAbcmnHQwzQ&feature=plcp
http://www.youtube.com/watch?v=BY_jsXiNTo0&feature=plcp